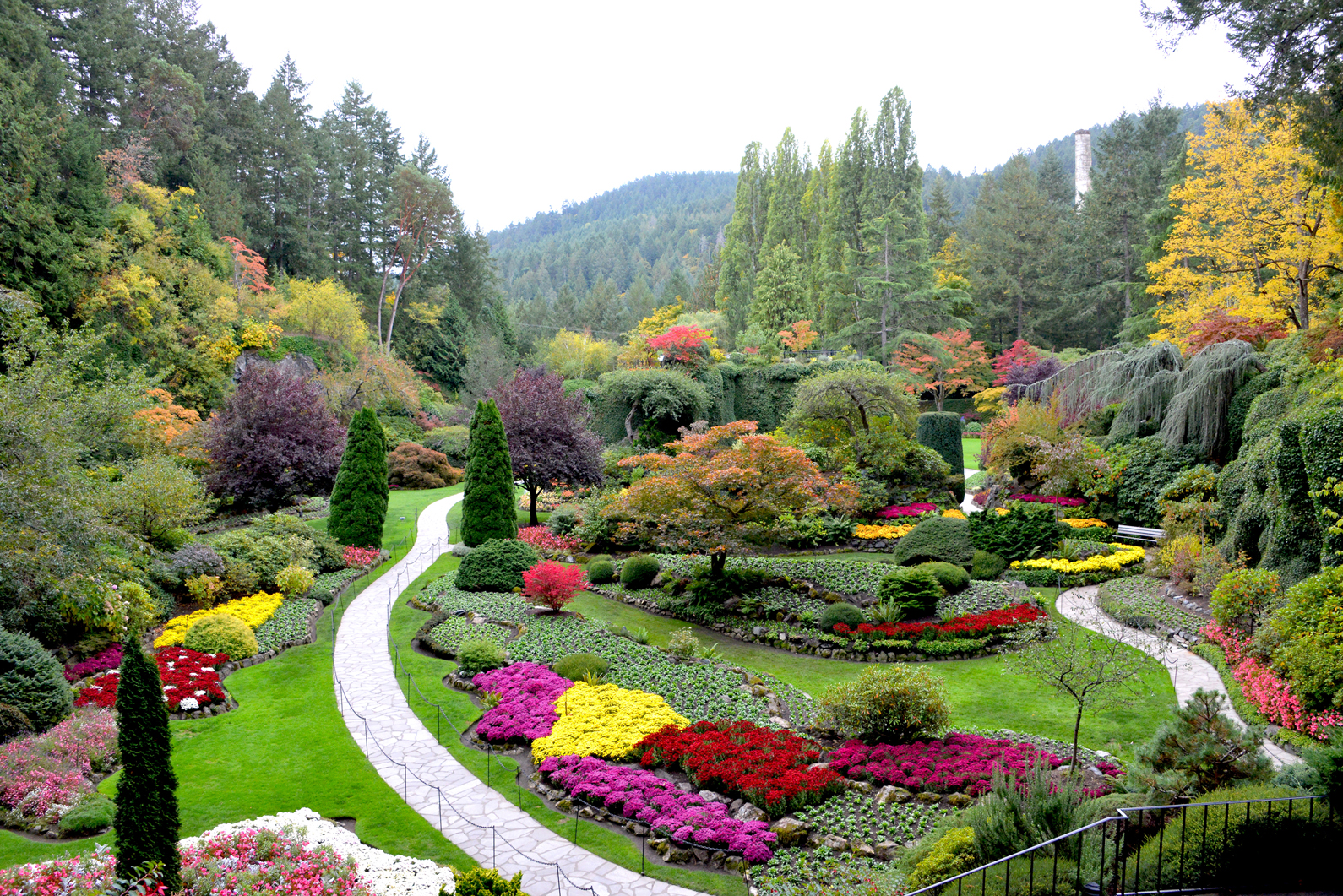 Day Tour to Victoria
Day Tour to Victoria  Duration: 12 hours
Departure Time  – Private Tour 07:30 Morning
Distinctive old world charm and stunning scenery are just a few of the reasons
why Victoria is rated one of the top 10 places to visit in the world by Conde Nast's Traveler Magazine. Your day begins with a short drive (30 minutes) to the Tsawwassen Ferry Terminal
where you will embark on a scenic 90-minute ferry ride through the spectacular Gulf Islands to Vancouver Island (you can have breakfast on board if you wish) watch out for wildlife that you can sometimes see such as whales, seals and seabirds in the Strait of Georgia. Upon arrival in Swartz Bay, you will continue on to the world famous Butchart Gardens,  which offer 50 acres of flowers and formal gardens. Stroll through the Sunken Garden featuring the magnificent Ross Fountain, pause to absorb the fragrance and beauty of the charming English Rose Garden, and then move on through the Japanese Garden, the Italian Garden and the Show Greenhouse. Admission is included. Continue to downtown Victoria, home to the Royal B.C. Museum, the Empress Hotel, the Parliament and Chinatown. Enjoy a scenic driving tour along Marine Drive past an authentic Tudor seaside hotel, Victoria's premier golf course and Beacon Hill Park, and see the posh neighbourhoods of Uplands and Oak. Relax on the ferry ride or seaplane back to Vancouver.
Enhancement: Return via Float Plane to Vancouver 604-831-2787