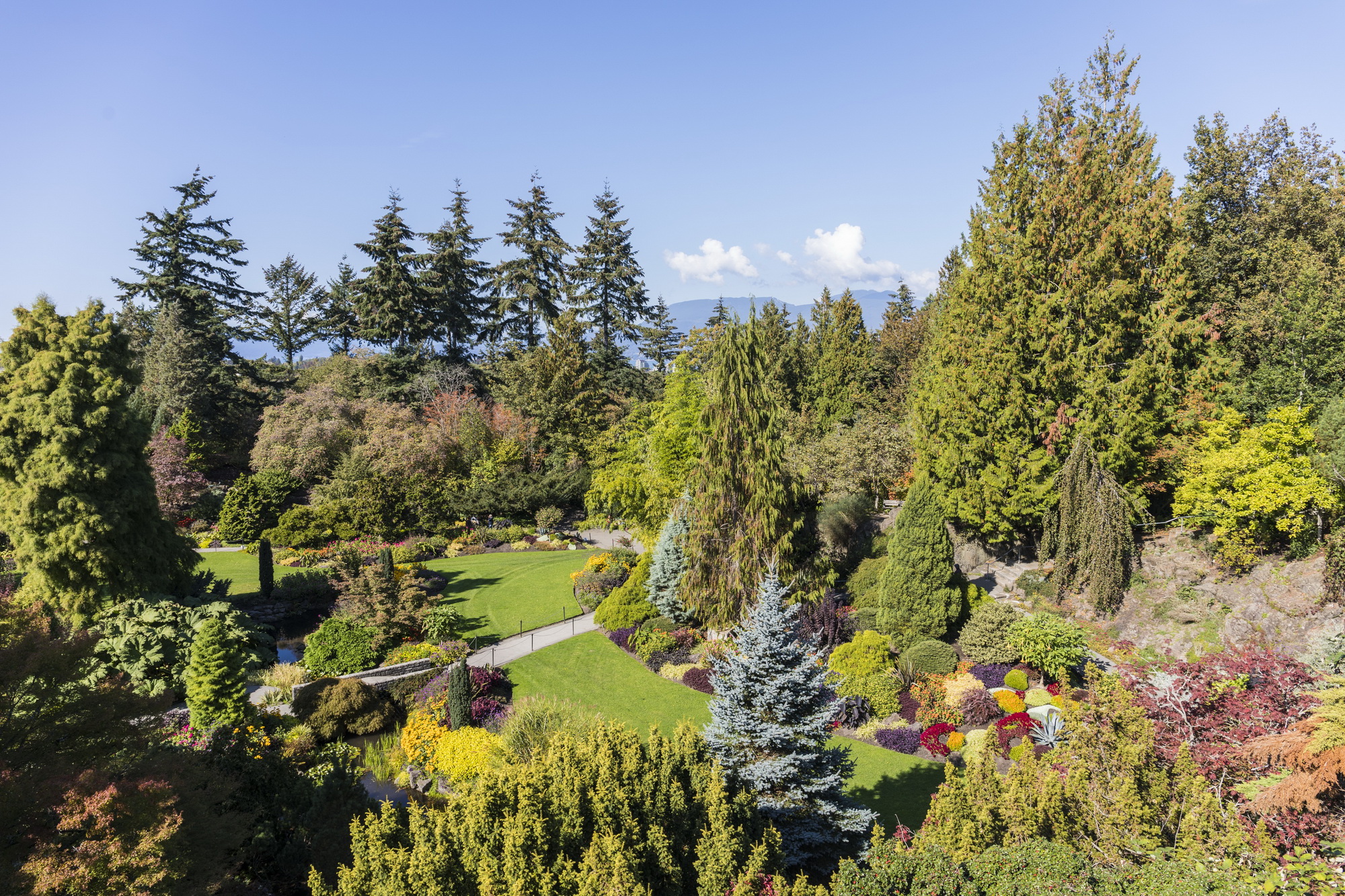 Museum of Anthropology at UBC & Queen Elizabeth Park
Museum of Anthropology at UBC & Queen Elizabeth Park (4 hours )
Departure Time  – Private Tour / Morning
Garden aficionados and those intrigued by world cultures are invited to enjoy a walk amid the glorious landscape of Queen Elizabeth Park and survey the renowned Museum of Anthropology at the University of British Columbia.
After a leisurely drive along English Bay and the West End, arrive at Queen Elizabeth Park to savor majestic views and stroll through the sunken garden.
Your excursion continues as you visit the Museum of Anthropology. Located at the University of British Columbia, the museum exhibits artworks, textiles and artifacts representing a range of cultures, including the First Nation of the Pacific Northwest and the Musqueam people of the Vancouver region, along with missionary, colonial and religious objects hailing from the South Pacific, Africa, Asia and South America.
Highlights include the yellow cedar sculpture "The Raven and the First Men" by Canadian artist Bill Reid, whose works have appeared on Canadian currency. Outside the museum is a replica of a Haida village with houses constructed under the direction of Reid, who carved many of the surrounding totem poles.
Situated behind the museum is yet another Vancouver treasure, the Nitobe Memorial Garden, considered one of the most authentic Japanese tea and stroll gardens in North America and one of the top five Japanese gardens outside Japan.
There will be time for refreshments at a location by the ocean before heading back to your hotel