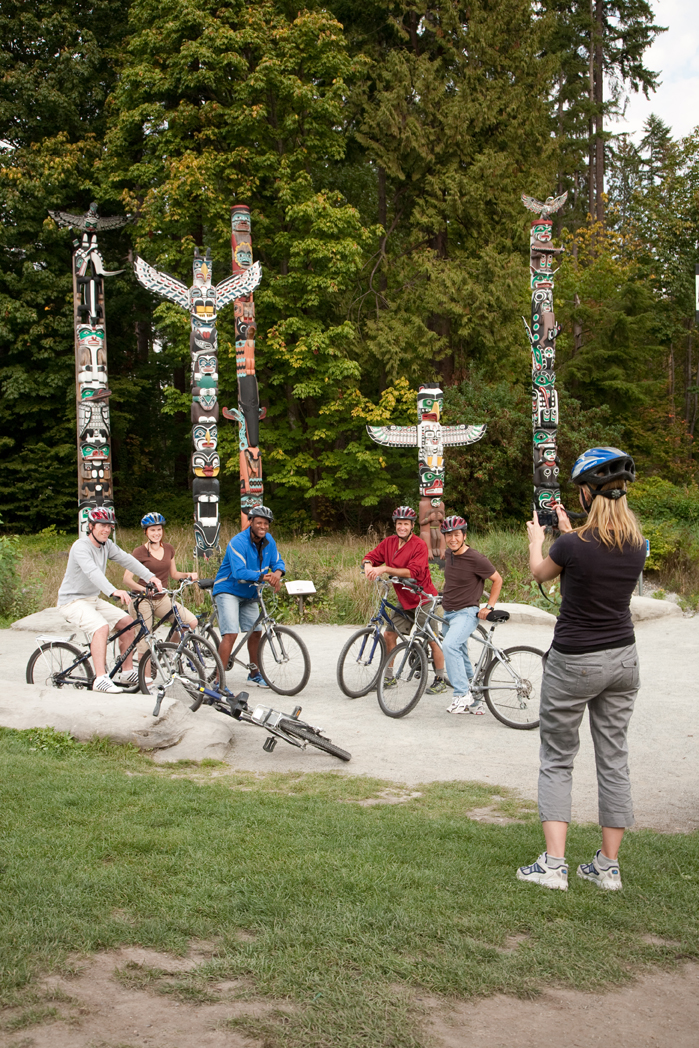 Seaside Biking Adventure
Stanley Park & Seaside Biking Adventure  (3 hours with 2 hours of biking)
Departure Time  – Private Tour / Morning
Just minutes from downtown, the Stanley Park Seawall separates Stanley Park from the ocean.
We cycle counter-clockwise along a paved path past the famous Brockton Point totem poles,
under the Lions Gate Bridge, along two of the city's most popular beaches until we reach English Bay. Approximately 9km/6mi in length, the seawall path boasts spectacular mountain, ocean, forest and city views. We continue on the Seaside Bicycle Route, arguably the world's most beautiful urban bike path, the Seaside Bicycle Route is a great way to experience the beauty of Vancouver. Pedal past parks, marinas, and by some of Vancouver's elegant condos and townhouses. Yaletown  Formerly a heavy industrial area dominated by warehouses and railyards, Yaletown has been transformed into one of Vancouver's most diverse and trendy districts. Enjoy a gourmet snack and drink.